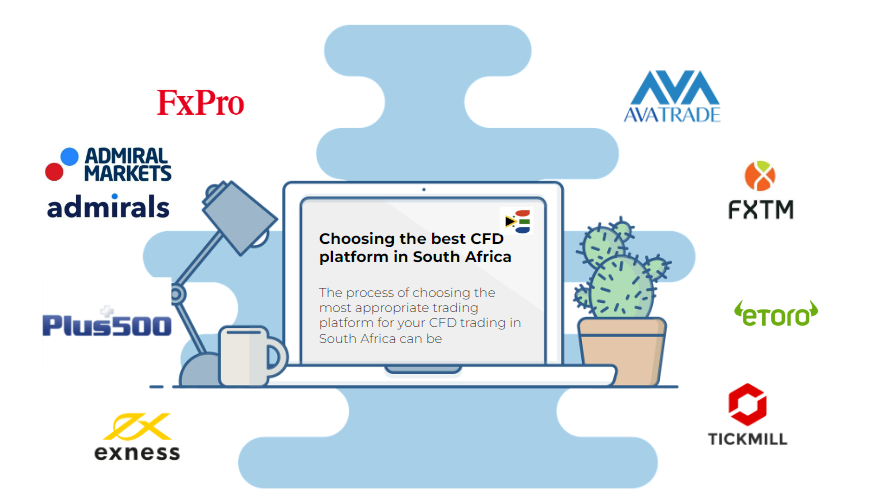 The Best Platforms For CFD Trading South Africa
There are many different types of CFD trading platforms in South Africa, but which are the best for what you need? Consider the instruments you intend to trade, the fees for CFD trading, the minimum deposit level required, and potentially most importantly the regulation held.
Whilst there will be points to consider for certain types of trading that do not apply to another, you do need a clear set of guidelines to follow for fairness. Here at CFD Trading South Africa, we will rate all CFD broker reviews, as well as those focusing on trading platforms, and trading apps, using the same set of high level criteria to make comparisons fair, and safe. After that, the choice is yours!
Learn How CFD Trading South Africa Works
At CFD Trading South Africa, we bring you all you need to get started with trading financial markets.
When you are first starting out in the world of CFD trading in South Africa, it can seem a little daunting at first, and there is a steep curve to get fully up to speed. We will help you get to grips with the basics of CFD trading education, as well as giving you some expert tips for how to get the most out of your trading once you are ready to begin.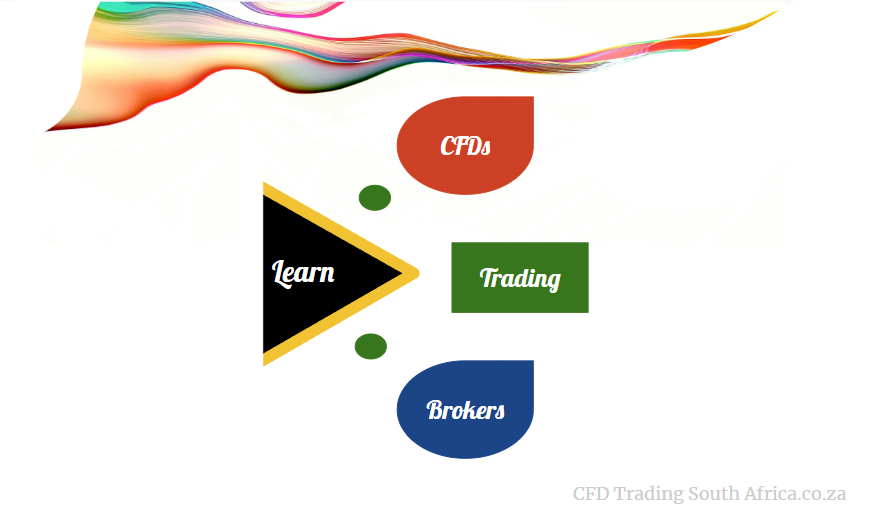 Trusted
Lower your risk, improve your experience.
Trust is one of the most important things you will want in a trading platform, app, or broker. There are many ways that a brand can build trust, but for the sake of financial companies, you will want to make sure they are well regulated, and have a culture of compliance that runs through the business.
As with all the most important relationships in ones' life; without trust, there is nothing.
Reliable
Lower your tolerance, improve your standards.
The reliability of your counterparty is a vital component in being able to trade successfully. You need good uptime, low slippage, a stable connection, and the ability to execute trades quickly when you need to. Even the best trading platforms, brokers or apps, aren't worth their salt if they are unreliable.
A beautiful car that wont run is not much use, an unreliable trading partner is the same.
Fair
Lower your costs, improve your access.
Encompassing fees, customer support, and availability of service, a broker that is fair in its' offering is one to shortlist. It is no surprise that one of the basic requirements of financial institutions is to 'treat customers fairly'; we want to ensure that you only use platforms that put you and your needs before profits alone!
Trading is hard enough as it is; you need a platform prepared to provide the conditions to succeed.
Best Trading Bonuses
There are various trading bonuses available that can help you get started with CFD trading South Africa for less. See below a selection of some of the best trading bonuses you can take advantage of; both deposit, and no deposit bonuses!
Trading Bonuses, and trading in general is only authorised to those aged 18+. Additional T&Cs apply.
Best Trading Apps To Watch
Every few years, you will see a change in the status quo, with new brokers and trading platforms innovating to eat into the market share of the established players. Take a look through some of the best trading apps in South Africa to keep an eye on.
CFD Trading South Africa – Tips On How To Get Started
When you are first starting out in the world of CFD trading in South Africa, it can seem a little daunting at first, and there is a steep curve to get fully up to speed. We will help you get to grips with the basics of CFD trading education, as well as giving you some expert CFD trading tips for how to get the most out of your account once you are ready to begin.
Know what you are trading, and why. CFD trading covers a whole range of financial instruments, and it can be tempting to test them all, but this is the wrong way to go about it. You will want to have a good understanding of the instruments you are trading, why you are trading CFDs above other trading methods, and exactly what your plan is before you make that trade. Take a look at our CFD trading guide to make your first step towards becoming a CFD trader.

Get your risk management right. If you are considering CFD trading without a risk management strategy, this is 100% a recipe for disaster. It may be something you get away with for a short period of time, largely due to some good conditions or favourable trading environment; but you will come unstuck without risk management. Make sure you take a good look through the basics of CFD trading risks to ensure you know what you need to. Once you are done there, it's probably a good idea to study risk some more, and build into your trading plan some very clear risk guidelines.

Start with demo trading accounts. Almost all CFD trading platforms and brokers these days will provide you a demo account option, and you should definitely take them up on it! Trading in a demo environment is a great way to put to the test what you have learnt, and what you have identified as being your trading strategy. You can test it until your heart is content that you have a strategy, a plan, and an understanding of the trading platform that is going to weather any short term storms that the market may throw at you.
Once you have started on your path to learn CFD trading, you will likely be at it a while. Do not be tempted to rush, or jump into this head first. You can use no deposit trading bonuses, and demo accounts to get a feel for how trading works, but the psychological aspects of trading for real money will feel quite different again. Here at CFD trading South Africa, we are happy to guide you through this process completely for FREE, but be mindful that it is a process, and it will take time until you are able to move from being a CFD trading beginner, through to a master.
What Types of Instruments For CFD Trading in South Africa
CFD trading is a topic that covers the full gamut of financial trading instruments, but not all of them are hugely popular, or available with all trading platforms in South Africa. From stocks, forex, commodities, ETFs, indices, cryptocurrencies, and more, you will find yourself spoilt for choice with the range of instruments on offer with many platforms, whereas some will be far more trimmed down and specialist.
The mantra of 'diversification is key to a successful portfolio' is

not

the same in CFD trading. You will likely want to be very strict with the range of instruments that you trade, especially if you want to get positive results. When you are trading CFDs in South Africa, it can be tempting to get involved in all the various global markets and assets that are available, but more often than not you will be better served not by diversifying, but specialising. This is not to say that you do not consider other instruments, but that you do hold high standards of qualification when considering the best markets to actively trade.
Not all leverage is created equal in the different CFD trading instruments. Each of the CFD trading instruments will have differing maximum levels of leverage allowed across the various trading platforms and you will need to consider how this impacts your trading. The maximum leverage on crypto CFDs can be just 10% of that available on forex majors, and the volatility of the asset provides some reasoning for why. Consider your leverage requirements, and ensure these are supported by the instrument, and the CFD trading platform in South Africa you intend to use.
Consider the market opening hours of the instrument you intend to trade. Certain instruments, and markets, such as forex trading are open 24 hours a day, 5 days a week; whereas others are limited to stock market opening hours in the Country of the listing. This could reduce trading windows down from 24 hours, to 6 and a half (in the case of US stocks), and after hours trading on stocks is usually not supported with many trading platforms.

Cryptocurrency markets, whilst being true 24/7 trading zones on live crypto exchanges, are not always backed by the same operating hours of a crypto CFD trading platform, so you will always want to know and compare your own available trading hours with those of the actual markets themselves to see if this fits your needs.
You will need to consider if you are planning to be a multi asset CFD trader, or if you are going to be a specialist of one instrument, or just a few trading pairs.
CFD trading South Africa is a hard task to get right, supported by the fact that more than 75% of CFD traders lose money. You can be successful, but do not expect it to come easy. Be prepared for a hard learning curve, and if you find that you do get it right more often than most, you can be one of the minority that make money successfully trading CFDs.
*Donec bibendum augue in erat porttitor, id pharetra purus mattis. Integer gravida ornare auctor. Sed mauris libero, pretium consectetur cursus eu, blandit at arcu. Morbi justo turpis, vulputate et elementum non, dapibus at ante. Morbi id augue id justo pulvinar elementum. Donec volutpat quam quis porta maximus.